W

 

the speakers of The Growth Net 2013 Edition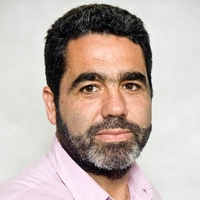 Marcelo Furtado
Executive Director, Greenpeace, Brazil
Chemical Engineer with specialization in Business Administration and Masters in Electric Engineering – Polytechnic School of University of São Paulo and Yale World Fellow since 2011.
Marcelo worked in the chemical industry and was a project development consultant. He's been working with Greenpeace for 22 years. He coordinated the international campaign against the toxic garbage commerce and projects in the area of industrial pollution.
He was a member of the coordination political-strategical team for Greenpeace International and key person of the organization for the subject of corporative responsibility.
He coordinated campaigns in the areas of Climate, Energy, Forests, Oceans and Genetically Modified Organisms.
He is currently the Executive Director of the organization in Brazil.