W

 

the speakers of The Growth Net 2013 Edition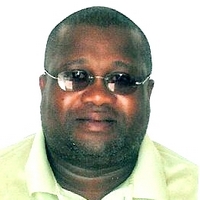 Jimmy Gotyana
President, South Africa National NGO Coalition – Sangoco, South Africa
Jimmy Ntobeko Gotyana, born 1964, is National President, South African National NGO Coalition – SANGOCO.
Mr. Gotyana also worked on United Nation Convention against Corruption – CSO Review Mechanism and a Campaign on Peoples Goals for Sustainable Development – Global South.
He is a Member of SADC – Council of NGOs and National Coordinating Committee on MDG and Post 2015 Development Agen, Deputy Chair of the Steering Committee on Dryland Funds, Director, OR Tambo Community Multi-Purpose Centre and Member of the National Convenor, CSOs Post Development Agenda and MDG Processes and Open Government Partnership (OGP) – Govt., Business and Civil Society.
Mr. Gotyana is graduated with a Post Matric in Mechanical Engineering (NTC6 Mechanical), a diploma in Community Development as well as a Certificate in Climate Leadership (WITS University) and a Certificate in Leadership Development Programme (GIZ).
Mr. Gotyana resides in Port Elizabeth, South Africa with his wife and 2 sons.