W

 

Speaker 2014 Annual Meeting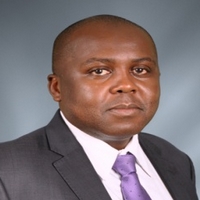 Mugo Kibati
Former Director General, Kenya Vision 2030
Kenya
Mugo Kibati is the Director General, Kenya Vision 2030 Delivery Secretariat. The Kenya Vision 2030 Delivery Secretariat is responsible for spearheading the implementation of Vision 2030 – The national strategy aimed at transforming Kenya into a newly industrializing country capable of providing a high quality of life for all its citizens by the year 2030.
The Founder of Miliki Ventures (a strategy execution firm), Mugo has a strong track record in business leadership and change management. As Group Managing Director and Chief Executive Officer of East African Cables, he transformed a small Kenyan company into a regional blue chip firm with presence in South Africa, Uganda, Tanzania and Rwanda. Past experience includes marketing and engineering roles at Lucent Technologies in the US, Bamburi Cement (Lafarge Coppee) and Kenya Petroleum Refineries (Shell Petroleum) in Mombasa, Kenya.
Mugo has a B Tech, Electrical Engineering from Moi University, a Masters degree in Technology Management from MIT, an MBA (Business Finance) from the George Washington University and studied European Union Economics at Oxford University. Mugo is a member of the Young Global Leaders of the World Economic Forum. Mugo was recently recognized as a Fellow of the Aspen Global Leadership Network and the African Leadership Initiative.