W

 

the speakers of The Growth Net 2013 Edition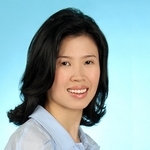 Cherie Nursalim
Executive Director, Giti Group, Indonesia
Co-Chair of The Growth Net Inaugural Meeting
Cherie Nursalim is the Executive Director of GITI Group, a diversified group with real estate development, manufacturing, retail and natural resource development.
She earlier worked as a research associate at the Harvard Business School and received her Bachelor in Engineering Science and Economics from Oxford University, her MBA from Columbia Business School.
She published an award-winning book and was among the co-authors of a book published by the World Economic Forum.
She serves on International and Asia Advisory Boards for Columbia University MIT Sloan School of Management, sits on board of Yale Center for Environmental Law & Policy, Climate Change Center for University of Indonesia. She serves on China's largest foundation board. She won the Baiyulan Award from Shanghai Government.
________________________________________________________________________________________________
A diversified group active in real estate development, manufacturing and consumer lifestyle in Asia-Pacific. It founded the largest automobile tyre operations in China and South East Asia based in Indonesia. It has won many awards, including: Asia's Best Employer Brand Award, World HR Congress; Architectural Design Award, Singapore Institute of Architects; Best Big Companies Award, Forbes; and Best Philanthropy Initiative Award, China.