W

 

the speakers of The Growth Net 2013 Edition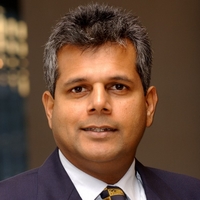 Vijay Poonoosamy
Vice-President International & Public Affairs, Etihad Airways & Chair, IATA Industry Affairs Committee, UAE
Vijay was an Aviation Lawyer in London, the Managing Director of Air Mauritius and the Executive Chairman of Airports of Mauritius before joining Etihad Airways where he is the Vice President International & Public Affairs. Vijay was Chairman of the 1994 ICAO World-wide Air Transport Conference, ICAO Rapporteur and Chairman of the 1999 ICAO Special Group on the Modernisation of the Warsaw Convention, Vice Chairman of the 2009 ICAO Special Committee on Aviation Security Conventions and a Moderator for the April 2012 ICAO Air Transport Symposium.
He was also Chairman of the Air Transport Committee of the African Civil Aviation Commission, Chairman of the IATA Legal Advisory Council and Chairman of the IATA Task Force on International Aviation Issues.
Vijay is the Chair of IATA's Industry Affairs Committee and a member of the Routes Advisory Panel, of the Advisory Board of the World Tourism Forum Lucerne and of the World Economic Forum's Steering Group on The Future Role of Civil Society Project.