W

 

the speakers of The Growth Net 2013 Edition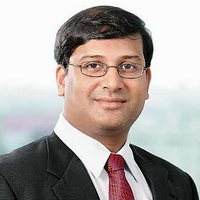 Glenn Saldanha
Chairman, Glenmark Generics Ltd, India
Glenn Saldanha is the Chairman of Glenmark Generics Limited – a global, fully integrated, research-based generics pharmaceutical company headquartered in Mumbai, India. He holds a Bachelor's [graduate] degree in Pharmacy and an M.B.A. [post graduation degree] from Leonard Stern School of Business, NYU. Glenn joined the parent company – Glenmark Pharmaceuticals Ltd in 1998 as Director and took over as Managing Director & CEO in 2000.
Glenn joined Eli Lilly's global marketing team in Indianapolis soon after graduating from NYU. His last assignment was with Price Waterhouse Coopers USA. As consultant at PWC, he had opportunity to work with top pharmaceutical companies, like Rhone Poulenc Rhorer, Bristol Myers Squibb, Astra Merck and Smith Kline Beecham.
Glenn has been instrumental in growing Glenmark from being an India formulations business in 1999 to a global firm with interests spanning discovery research, branded business in over 80 countries and generic and bulk active businesses globally. He was responsible for launching and running Glenmark's generic and API businesses. In a short time of 4 years Glenmark's generic and API business has revenues of over $180 million. Over the past 10 year's Glenn has taken Glenmark Pharmacueticals (the parent) from $17 million revenues to over $500 million revenues.