All our sponsors are sharing our values and
our goals:

> Provide an open platform to address common challenges


> Foster trade & financial linkages between growth economies


> Help crystallize expectations & ambitions for a greater role in the global economy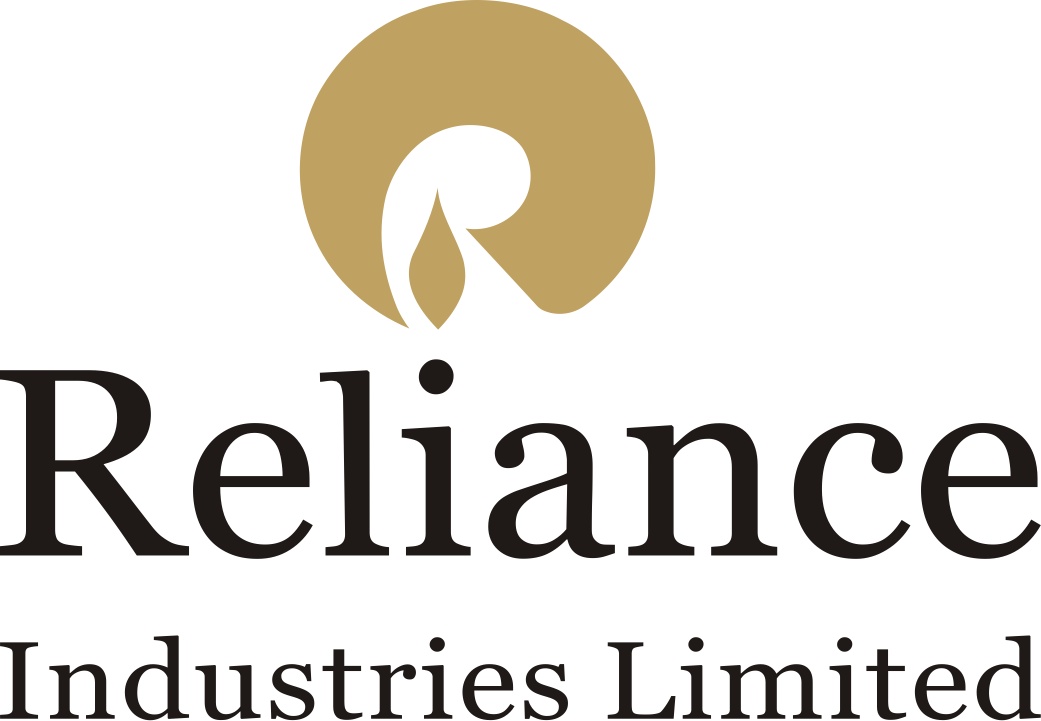 The Reliance Group, founded by Dhirubhai H. Ambani (1932-2002), is India's largest private sector enterprise, with businesses in the energy and materials value chain. Group's annual revenues are in excess of US$ 66 billion. The flagship company, Reliance Industries Limited, is a Fortune Global 500 company and is the largest private sector company in India.
Backward vertical integration has been the cornerstone of the evolution and growth of Reliance. Starting with textiles in the late seventies, Reliance pursued a strategy of backward vertical integration – in polyester, fibre intermediates, plastics, petrochemicals, petroleum refining and oil and gas exploration and production – to be fully integrated along the materials and energy value chain.
The Group's activities span exploration and production of oil and gas, petroleum refining and marketing, petrochemicals (polyester, fibre intermediates, plastics and chemicals), textiles, retail, infotel and special economic zones.
Reliance enjoys global leadership in its businesses, being the largest polyester yarn and fibre producer in the world and among the top five to ten producers in the world in major petrochemical products.
Major Group Companies are Reliance Industries Limited, including its subsidiaries and Reliance Industrial Infrastructure Limited.
For more information, please visit www.ril.com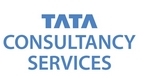 Tata Consultancy Services is an IT services, consulting and business solutions organization that delivers real results to global business, ensuring a level of certainty no other firm can match. TCS offers a consulting-led, integrated portfolio of IT and IT-enabled infrastructure, engineering and assurance services. This is delivered through its unique Global Network Delivery ModelTM recognized as the benchmark of excellence in software development. A part of the Tata Group, India's largest industrial conglomerate, TCS has a global footprint and is listed on the National Stock Exchange and Bombay Stock Exchange in India.
For more information, please visit www.tcs.com

NBC Bearings is the premier brand of India's leading bearings manufacturer and exporter, National Engineering Industries Limited (NEIL). Founded in 1946, NEIL started with 30,000 bearings in 19 sizes and has now evolved to manufacture over 100 million bearings annually in more than 1000 sizes offering its products to customers across India and 21 other countries in 5 continents. Headquartered in Jaipur, NEIL is an integral part of the US$ 1.6 billion CK Birla Group. Leading auto manufacturers from US, Germany, Brazil, Japan, Australia etc. continue to entrust NEIL with their critical product requirements. NEIL is a pioneer renowned for excellence in quality and delivery for over 60 years. NEIL serves the Indian aftermarket through a countrywide network of 550 authorized stockists. With four state-of-the-art manufacturing plants in Jaipur, Newai (Rajasthan), Manesar (Haryana) and now Savli (Gujarat), NEIL has one of the best R&D centers in the country.

At Covington & Burling LLP, we build a relationship with our clients measured in decades; relationships built on trust by working on small projects as well as on the largest matters. We practice as one firm, holding closely to core values that start with a deep commitment to our clients and to the quality of our work on their behalf, emphasizing teamwork among our lawyers and other professionals. As a result, we serve as an extension of our client's business team on all matters. From our founding in Washington, DC, nearly 100 years ago, Covington has become a global law firm with almost 900 lawyers and professionals in offices in Beijing, Brussels, London, New York, San Diego, San Francisco, Seoul, Shanghai, Silicon Valley and Washington, DC. We advise clients in Asia, Africa, Europe, Latin America and the United States. We are able to extend our reach beyond the geographic boundaries of our offices because of the unique nature of our partnership — partners who are leaders in their field, and many who have served at the highest levels of government in Europe and the United States — and of our worldwide relationships.
For more information, please visit www.cov.com

Established in 1985, the Kotak Mahindra Group is one of India's leading financial services conglomerates. In February 2003, Kotak Mahindra Finance Ltd. (KMFL), the Group's flagship company, received banking license from the Reserve Bank of India (RBI). With this, KMFL became the first nonbanking finance company in India to become a bank – Kotak Mahindra Bank Ltd (KMBL).
KMBL offers complete retail financial solutions for varied cuvstomer requirements. The Savings Bank Account goes beyond the traditional role of savings, and provides a wide range of services through a comprehensive suite of investment services and other transactional conveniences like Online Shopping, Bill Payments, ASBA, Netc@rd, ActivMoney (Automatic TD sweep-in and Sweep-out) etc. Kotak's Jifi, a first-of-its-kind fully integrated Social Bank Account, redefines digital banking by seamlessly incorporating social networking platforms like Twitter and Facebook with mainstream banking. Kaypay, the world's first bank agnostic payment product for Facebook users enables millions of bank account holders transfer money to each other at any hour of the day or the night, without the need of net banking, or knowing various bank account related details of the payee.
KMBL also offers an Investment Account where Mutual Fund investments are recorded and can be viewed in a consolidated fashion across fund houses & schemes. Further, the Bank offers loan products such as Home Loans, Personal Loans, Commercial Vehicle Loans, etc. Keeping in mind the diverse needs of the business community, KMBL offers comprehensive business solutions that include Current Account, Trade Services, Cash Management Services and Credit facilities.
Kotak Mahindra Bank has 669 branches and 1,220 ATMs spread across 374 locations in the country. The Bank has the products, the experience, the infrastructure and most importantly the commitment to deliver pragmatic, end-to-end solutions that really work.
For more information, please visit www.kotak.com

Authentix has over 20 years of experience protecting more than 1 trillion liters of petroleum products globally to create leading fuel marking programs for brand protection as well as combating tax evasion and subsidy abuse. We help governments assure that subsidized fuels benefit the intended recipient by preventing the diversion of these fuels to be used as adulterants in national and international retail markets with turn-key, field executable programs. Finance Ministries can combat fuel-tax evasion perpetrated by diluting taxed fuels with low- or un-taxed products by implementing our turn-key programs that provide a high-ROI from incremental tax revenue.
For more information, please visit www.authentix.com

Ambuja Neotia is one of the most prominent and respected corporate houses headquartered in Kolkata with its forte in real estate and recent forays into hospitality, healthcare and education. The company, under the stewardship of Mr. Harshavardhan Neotia has been responsible for landmark projects in and around Kolkata such as a unique Condoville, created around the Public Private Partnership model, Malls that went on to re-write several retail rules, Resorts, Kolkata's luxury weekend getaway and the pastoral hamlet by the Ganges – a trans-boundary river of Asia, amongst many others.
The Group also championed the cause of healthcare by setting up an excellent healthcare Centre in Kolkata.
In all its projects, Ambuja Neotia is deeply mindful of its environmental responsibility and creating spaces that offer a better and greener life. It is with this view in mind, that Ambuja Neotia came up with Ecospace, its first business park in Kolkata which is a Green Building certified by LEED. Ambuja Neotia is known to pay special emphasis to design and aesthetics in a way that their projects are enduring and appealing as well as sustainable and viable for the future.
The Group also has several projects in Eastern India as well as other parts of the country and is continuing to live by its maxim of making a difference to the way people live.

Videocon is amongst the top global consumer durable companies with a strong technology focus and has constantly evolved to fit consumer's need. headquartered in Mumbai, the group has 17 manufacturing sites in India and plants in Mainland China, Poland, Italy and Mexico.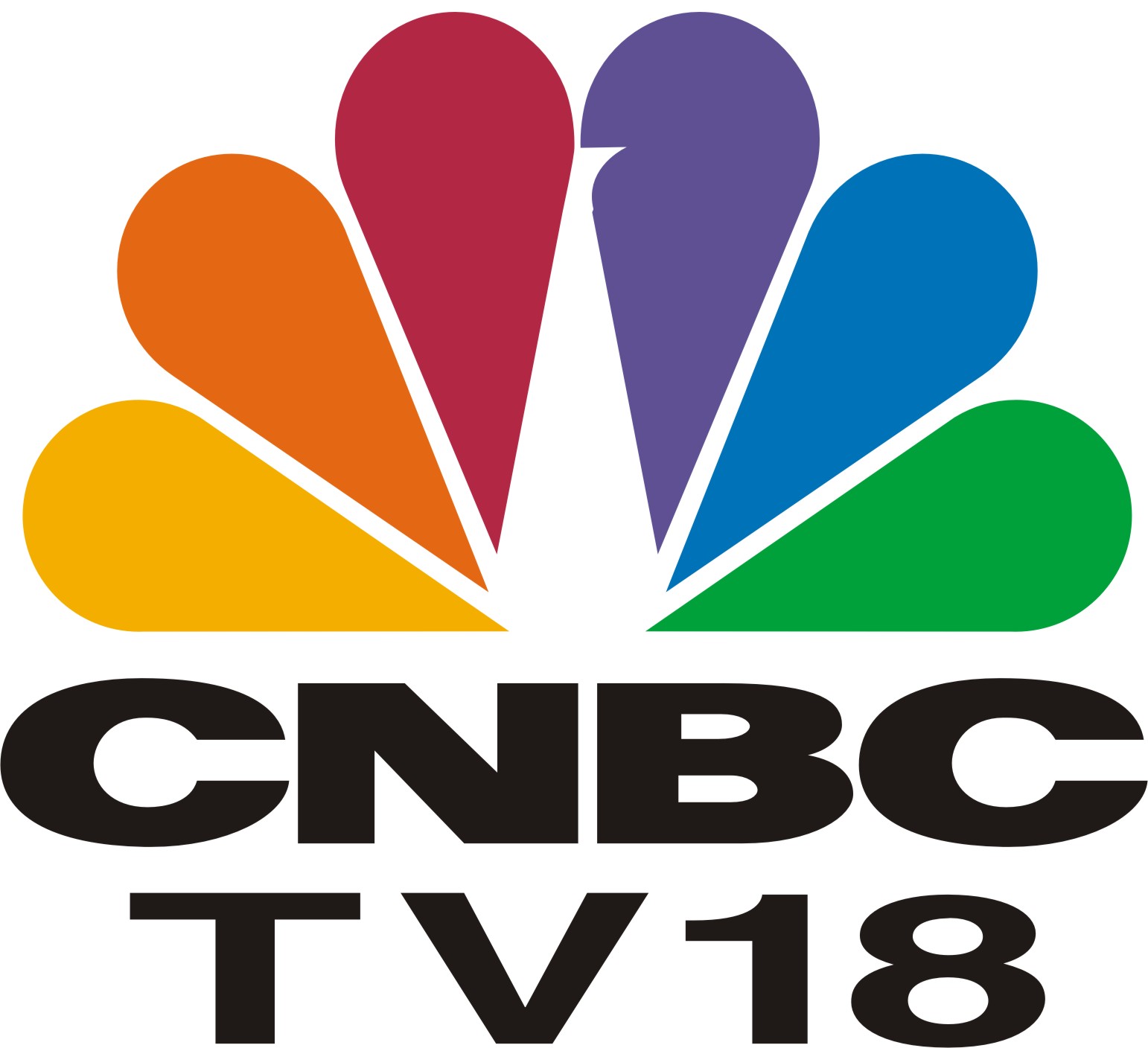 CNBC-TV18 is a business news channel broadcast in India based in Mumbai. The channel was launched in India on December 7, 1999. It was the first business news channel launched in India and still the leads that genre. The channel has been an integral part of the Indian economic story, spearheading and mirroring India's enterprising times.

The channel's benchmark coverage extends from corporate news, financial markets coverage, expert perspective on investing and management to industry verticals and beyond. CNBC-TV18 has been constantly innovating with new genres of programming that helps make business more relevant to different constituencies across India. India's most able business audience consumes CNBC-TV18 for their information & investing needs.

The origins of Nestle go back to 1867 in Vevey, Switzerland, when its founder Henri Nestle revolutionized the food industry by developing the first lactated flour to satisfy the food and nutritional needs of children. In 1905 he merges with a major producer of condensed milk, the Anglo Swiss Company Condensed Milk, with which he begins the diversification and internationalization process. New products were added, little by little to the first production of condensed milk and lactated flour, such as soluble coffees, chocolates, and candy, frozen goods, both culinary and refrigerable, as well as pet foods, all of them worldwide, currently accepted and sold in more than 100 countries. Always ahead in innovation and renovation in the food sector, Nestle takes advantage of its more than 100 years of expertise in research and technological development to offer top nutritional and quality food products to its consumers. Nestle is ranked as the world leading company in nutrition, health and welfare. It is in all continents with over 10,000 products, produced in 461 plants in over 83 countries, with 328,000 plus collaborators around the globe. Nestle's brands and products are focused towards a relentless innovation and renovation, serving and anticipating the changing needs of its consumers, with products elaborated for all stages of life. Nestle has been dedicated to know the needs and desires of its consumers as well as its local values and culture. This is why the company has proven having a great capability to adapt to every country, never deflecting from its convictions and fundamental values, which are paramount to guarantee success, by sustaining its growth strategy in the Creation of Shared Value and promoting concrete benefits for the development of society, boosting both the country development and environmental care.
For more information, please visit www.nestle.com

H+K Strategies offers senior counsel, insightful research and strategic communications planning throughout the world. We have over 88 offices around the globe, and our clients represent 59 of Interbrand's 2013 Top 100 Global Brands. 50 percent of global Fortune 500 companies have chosen to work with our firm, and our relationship with WPP – one of the world's largest communications groups – gives us an unmatched worldwide presence.
Our firm has been in the wisdom business for more than 80 years, and our world-class teams of trusted advisors and creative experts have a wealth of experience in strengthening brands, reputations and bottom lines. Our teams collaborate across time zones, languages and cultures to engage in public conversations that help clients make solid decisions and craft compelling messages.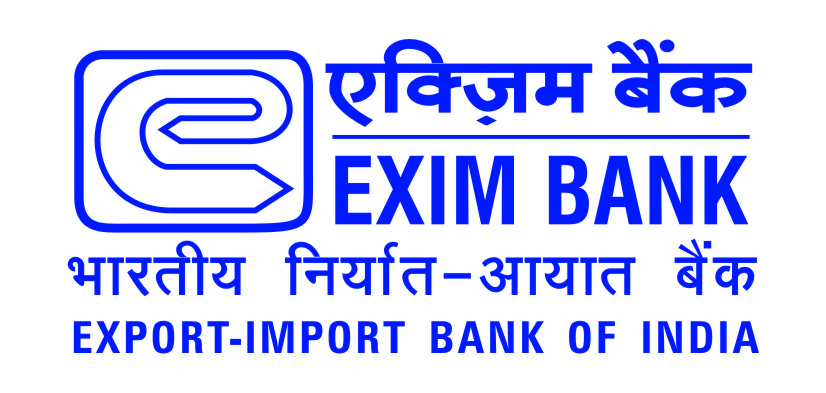 Export-Import Bank of India (Exim Bank) was set up in 1982 by an Act of Parliament for financing, facilitating and promoting India's foreign trade. It is the principal financial institution in the country for coordinating the working of institutions engaged in financing exports and imports. Exim Bank is fully owned by the Government of India.
The Bank provides financial as well as value-added services to Indian exporters. Assistance is given to export-oriented units (EOUs) by way of term loans in Indian rupees or foreign currencies for setting up new production facilities, expansion/modernization or upgradation of existing facilities and for acquisition of production equipment or technology. The Bank lays special emphasis on extension of Lines of Credit to overseas entities, national governments, regional financial institutions and commercial banks. The Bank also extends Buyers' credit and Suppliers' credit to finance and promote India's exports.
To promote hi-tech exports from India, the Bank has a lending programme to finance research and development activities of EOUs. The Bank has a Marketing Advisory Services programme, to assist Indian companies in identification of prospective business partners, facilitating placement of final orders and also identification of opportunities for setting up plants or projects or for acquisition of companies overseas. The service is provided on a success fee basis.
The Bank supports the internationalization endeavours of Small and Medium Enterprises (SMEs) and has also put in place a Technology and Innovation Enhancement and Infrastructure Development Fund to meet foreign currency capital requirements of Indian exporters, especially SMEs.
Exim Bank supplements its financing programmes with a wide range of value-added information, advisory and support services, which enable exporters to evaluate international risks, exploit export opportunities and improve competitiveness, thereby helping them in their globalisation efforts.