W

 

the speakers of The Growth Net 2013 Edition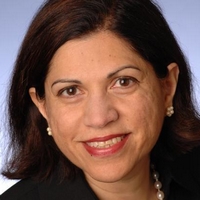 Kumud M. Srinivasan
President, Intel India, India
Kumud Srinivasan is vice president of the Technology and Manufacturing Group, president of Intel India and general manager of the Intel Architecture Group, India. In this capacity, she is responsible for general management of Intel's operations in India, which includes location's overall strategy, business-enabling operations, organizational development, engineering and innovation for market development, as well as managing relationships with government, industry and academia.
Previously, Srinivasan was vice president and general manager of IT for Silicon, Software and Services where she led the delivery of IT solutions and services for Intel's hardware and software engineers. Srinivasan joined Intel in 1987 and has held several business and information systems positions within Intel's manufacturing and IT organizations.
Srinivasan is a member of the Board of Advisors of the School of Information Studies in Syracuse University.
Srinivasan received her bachelor's degree in economics from Calcutta University in 1981 and her master's degree in information and library studies from Syracuse University in 1984. In addition, she has completed doctoral coursework in information science at University of California, Berkeley.