W

 

the speakers of The Growth Net 2013 Edition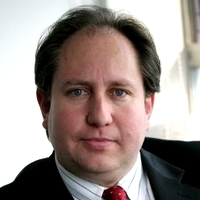 Kobus van der Wath
Founder & Group Managing Director, The Beijing Axis, People's Republic of China
Kobus is the Founder and Group Managing Director of The Beijing Axis (www.thebeijingaxis.com), a China-focused international advisory and procurement firm operating in four principal areas: Commodities, Capital, Procurement and Strategy. Clients include global multinationals with a 'China/Asia agenda'; and Chinese/Asian multinational firms with a 'go-global agenda'.
Kobus has been working in Asia for over 18 years and is based in Beijing. Before founding The Beijing Axis, he was Head of Investment Strategy and Global Market Research for Asia Pacific for Standard Chartered Bank Plc and, prior to that, he was a Senior Strategy Consultant with the Boston Consulting Group (BCG) in Asia. In his early career, he was an Emerging Market Investment Strategist in London; a Treasury Economist with Standard Merchant Bank in Johannesburg; and an Economist with the South African Reserve Bank in Pretoria.
He holds an MBA from INSEAD in France, a Master of Business from Curtin in Australia and BCom Honours degrees in Finance/Investments and Economics, respectively from UJ and Unisa in South Africa. He is regarded as a thought leader in China cross-border business, has published extensively and has been invited to present as the keynote speaker and to lead discussions in over 20 countries.