W

 

the speakers of The Growth Net 2013 Edition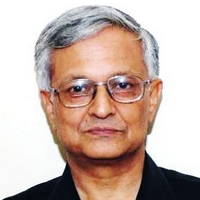 Shankar Acharya
Chairman of the Board, Khotak Mahindra Bank, India
Dr. Shankar Acharya is one of India's leading policy economists. As Chief Economic Adviser to the Government of India (1993-2001) he was deeply involved in the economic reforms of the 1990s. He also served on the Securities and Exchange Board of India (SEBI), 1997-2000, and, more recently, as a member of the Prime Minister's Economic Advisory Council (2001-2003) and Member, Twelfth Finance Commission (2004). Earlier, 1971-82, he worked in the World Bank, where he led the World Development Report team for 1979 and was Research Adviser to the World Bank, 1979-82. He was Economic Adviser, Ministry of Finance, 1985-90.
He has authored eight books and numerous scholarly articles in academic journals. His five most recent books are Essays on Macroeconomic Policy and Growth in India (2006, Oxford University Press, Delhi), Can India Grow without Bharat ? (2007, Academic Foundation, Delhi), India and Global Crisis (2009, Academic Foundation, Delhi), (edited with Rakesh Mohan), India's Economy: Performance and Challenges (2010, Oxford University Press, Delhi; paperback edition, 2011) and India after Global Crisis (2012, Orient BlackSwan, Delhi).
Currently he is Honorary Professor at the Indian Council for Research on International Economic Relations (ICRIER). He serves on the governing boards of other national research organizations and some corporates.
He recently completed four years as a member of the National Security Advisory Board (2009-2013) and is a member of the Reserve Bank's Advisory Committee on Monetary Policy since 2005.
He is non-executive Chairman of Kotak Mahindra Bank, a member of the Aspen India-China and India- Turkey Dialogues and a member of the Indo-UK Round Table. He writes regularly in the Business Standard and is a consultant to international organizations. Dr. Acharya has a Ph.D (1972) from Harvard University and a B.A.(1967) from Oxford.