All our sponsors are sharing our values and our goals:
Provide an open platform to address common challenges
Foster trade & financial linkages between growth economies
Help crystallize expectations & ambitions for a greater role in the global economy

Ambuja Neotia Group
Ambuja Neotia Group is one of the most prominent and respected corporate houses headquartered in Kolkata with its forte in real estate and recent forays into hospitality, healthcare and education. The company, under the stewardship of Mr. Harshavardhan Neotia has been responsible for landmark projects in and around Kolkata.
In the hospitality sector the group has made its presence felt with a spectrum of key projects like hotels, resorts, villas, clubs & banquets and standalone eating outlets.
Group's Healthcare includes a super specialty hospital for woman and child and another dealing and coping with issues of infertility. It also launched a multi-specialty hospital housing a special ward for underprivileged section of the society.
CII-Suresh Neotia Centre of Excellence for Leadership and The Neotia University represent group initiatives in Education.
In all its projects, Ambuja Neotia is deeply mindful of its environmental responsibility; creating spaces that offer a better and greener life.
The Group also has several projects in Eastern India as well as other parts of the country and is continuing to live by its maxim of making a difference to the way people live.

Covington
In an increasingly regulated world, Covington has an exceptional ability to help clients navigate their most complex global business problems, deals, and disputes. Founded in 1919, the firm has more than 1,000 lawyers and advisors in offices in the United States, Europe, and Asia.
What sets us apart is our ability to combine the tremendous strength in our litigation, investigations, and corporate practices with deep knowledge of policy and policymakers, and one of the world's leading regulatory practices. We use our extensive insight about the workings of governments around the world to provide practical business advice, and our clients benefit from the experience of our more than 120 former government officials, diplomats, and regulators, who work seamlessly with our teams of litigators, regulatory lawyers, and deal makers.
For more information, please visit www.cov.com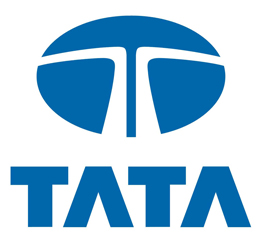 The Tata Group
Founded by Jamsetji Tata in 1868, the Tata group is a global enterprise, headquartered in India, comprising 30 companies across 10 verticals.
The group operates in more than 100 countries across six continents, with a mission 'To improve the quality of life of the communities we serve globally, through long-term stakeholder value creation based on Leadership with Trust'.
Tata Sons is the principal investment holding company and promoter of Tata companies. Sixty- six percent of the equity share capital of Tata Sons is held by philanthropic trusts, which support education, health, livelihood generation and art and culture.
In 2017-18, the revenue of Tata companies, taken together, was $110.7 billion. These companies collectively employ over 700,000 people.
Each Tata company or enterprise operates independently under the guidance and supervision of its own board of directors. There are 28 publicly-listed Tata enterprises with a combined market capitalisation of about $145.3 billion (as on March 31, 2018).
Companies include Tata Consultancy Services, Tata Motors, Tata Steel, Tata Chemicals, Tata Global Beverages, Titan, Tata Capital, Tata Power, Tata Advanced Systems, Indian Hotels and Tata Communications.
For more information, please visit www.tata.com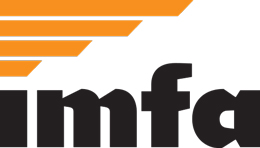 Indian Metals & Ferro Alloys Ltd
IMFA, founded in 1961 by Dr Bansidhar Panda and Mrs Ila Panda, is India's leading fully integrated producer of ferro chrome. Installed furnace capacity of 187 MVA capable of producing 275,000 tonnes per annum is backed up by 262.5 MW captive power generation capacity (including 4.5 MW solar) and own chrome ore mines. Using state-of-the-art technology and straddling the value chain from mining to smelting, we provide livelihood to more than 6500 families. The company's operations are benchmarked to global standards through an 'Integrated Management System' comprising of quality, environment and occupational health & safety certification.
Our production facilities are strategically located close to chrome ore resources and our focus on value addition generates additional employment and contribution to the exchequer. IMFA is a globally recognised brand and we have established long standing relationships with leading stainless steel producers in India as well as South Korea, Taiwan and China.
Sustainable CSR initiatives in the areas of Livelihood, Education, Water & Sanitation and Health are implemented through the Bansidhar & Ila Panda Foundation (BIPF) which has also partnered with the Government to impart employable / entrepreneurial skills to the youth. The Foundation's core belief rests on empowering people by equipping them with knowledge and skills that will enable them to take responsibility for their own benefit. In addition, philanthropic interventions are made through Indian Metals Public Charitable Trust (IMPaCT) which has also instituted the prestigious Sarala Award for Odia literature and Ekalabya Puraskar for Odia sportspeople.
IMFA has been featured in Fortune India's prestigious list of India's largest midsize companies 'The Next 500' for 2018. Some of the other notable recognitions in 2018 were: Corporate Excellence Award 2018, Annual Mines Environment & Mineral Conservation (MEMC) Week awards in various categories for Sukinda & Mahagiri Mines, Kalinga Safety Award 2018 and Certificate of Excellence for Outstanding Export Performance (2016-17).
For more information, please visit www.imfa.im