We are proud to present you

 

the speakers of The Growth Net 2013 Edition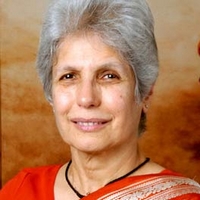 Anu Aga
Chairperson, Teach for India, India
Anu Aga, after retiring as Chairperson of Thermax in October 2004 continues as Director on the Company's Board of Directors. She began her career in Thermax in 1985 and later was in charge of the Company's human resources function from 1991 to 1996. She took over as the Chairperson of the Thermax Group in February 1996, after her husband Rohinton Aga passed away.
As Chairperson, Anu facilitated four major turnaround initiatives at Thermax. Reconstitution of the board, shedding of non-core activities, right-sizing of operations and increased focus on the customer. She is also instrumental in driving the high performance culture at Thermax, especially at the senior levels.
Anu has been very active in various national and local associations like Confederation of Indian Industries (CII) and has served as the Chairperson of CII's Western Region. She has written extensively and given talks on the subjects of corporate governance, value-based management and on corporate social responsibility.