W

 

the speakers of The Growth Net 2013 Edition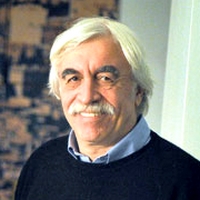 Cengiz Çandar
Journalist, Radikal Newspaper and Former War Correspondent, Turkey
Journalist since 1976. Currently Senior Columnist of Radikal Daily in Istanbul.
School of Political Sciences, Ankara University (1970), academic career at the Middle East Technical University, Ankara (1970-1971), Adjunct Professor on the history of modern Middle East, Istanbul Bilgi University (1997-1999), Istanbul Kültür University (2002-2010), Özyegin University (2011).
Special Advisor to President Turgut Özal of Turkey on Foreign Policy (1991-1993). Public Policy Scholar at The Wilson Center, Washington D.C. (1999), Senior Fellow at The United States Institute of Peace, Washington D.C. (1999-2000), Member of the Council of Experts of Democratic Progress Institute, London.
Author of eight books in Turkish language, mainly on Middle East issues, contributed to "Turkey's Transformation and American Policy" (2000 – Century Foundation) and "Allies in Need- Turkey and the U.S." (2002 – Century Foundation).