W

 

the speakers of The Growth Net 2013 Edition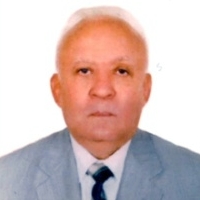 Salim Dervisoglu
Former Commander-in-Chief, Turkish Navy, Turkey
Salim Dervisoglu was born at Izmit-Turkey in 1936. Graduating from Naval Academy, he served at mine sweepers as Engineer and Executive Officer, then served on patrol boats as Executive Officer with the rank Lieutenant and later Private Secretary of the C-in-C Turkish Navy at Ankara as Lieutenant Commander.
In 1970 he had his first command as Commanding Officer T.C.G. Sutanhisar. Promoting to the rank of Commander, he served as the Chief of Personel Training & Education at the Naval Headquarters in Ankara. He later went to the U.S. Naval post Graduate School and received his MS degree in Management.
Returning to Turkey in 1973, he had the command of Destroyer Gayret for 2 years. Promoted captain in 1974, he was assigned to International Military Staff at Nato HQ Brussels as Financial Planning Officer. During 1978-1980 he was the Commodore of 3rd destroyer flotilla. In 1980-81 he was the Chief of Press & Public Relations Office of National Security Council Secreteriat.
Promoted to the rank of Rear Admiral, he was Chief of Personel Department of the Turkish Navy and Chief Plans & Policy Department of NATO HQ in Naples, Italy from 1982-84.
He also served as Commander Amphibious Squadron, Commander Naval War College and Chief Intelligence Department of Turkish General Staff, Chief Logistics Department of Turkish Navy and later as Commander Fast Patrol Boat Squadron and Commander War Fleet. Promoting to Vice-Admiral, he served as Assistant Secretary General of National Security Council, Chief of Staff at Naval HQ in Ankara and then Commander Norhern Sea Area at Istanbul.
In 1995 he was promoted to the rank of Admiral and was Fleet Commander for two years from 1997-1999 before retiring. Since then he participated in activities of several NGO's and Foundations. He is married to Mrs. Türkan Dervişoğlu and has two sons.