W

 

the speakers of The Growth Net 2013 Edition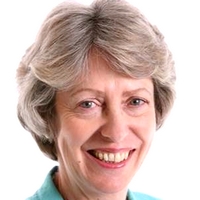 Patricia Hewitt
Chair, UK India Business Council & Former Secretary of State for Trade & Industry, United Kingdom
Rt. Hon. Patricia Hewitt, is the chair of the UK India Business Council (UKIBC), the membership led organization, backed by UK Trade and Investment (UKTI), that promotes bilateral trade between the UK and India. Ms. Hewitt has a long and distinguished experience in Parliament and Government, not least as the longest serving Secretary of State for Trade and Industry in the last fifty years. In that role, she gave top priority to promoting closer business links between the UK and India. Ms Hewitt also served as Cabinet Minister for Women (2001 – 2005) and Secretary of State for Health (2005 – 2007).
In 2008, Ms Hewitt joined the Board of BT Group plc, where she is now senior independent director, chairing the remuneration committee and the pensions review committee. She is also a non-executive director of Euro Tunnel Group and a member of the Barclays Asia Pacific Advisory Committee. In 2010, Ms Hewitt stood down as MP for Leicester West, having first been elected in 1997, but continues to have close family and personal ties with the city and its large British Asian community. Patricia's husband, William Birtles, is senior judge at the Mayor's and City of London Court. They have a son and daughter. In her spare time, Patricia enjoys reading, theatre, music and gardening – and learning to speak Hindi!
________________________________________________________________________________________________
UK India Business Council is the premier business-led organisation promoting bilateral trade and investment between the two countries. Our mission is to facilitate an increase in trade between the UK and India through business to business dialogue.
UKIBC plays an influential role in creating and sustaining an environment in which free-trade and investment flourishes. Through the facilitation of partnerships, and with an extensive network of influential corporate and individual members, UKIBC provides the resource, knowledge and infrastructure support vital for UK companies to make the most of emerging opportunities in India.