W

 

the speakers of The Growth Net 2013 Edition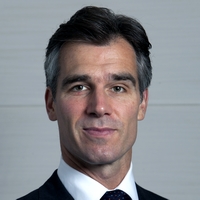 Markus Hottenrott
Chief Investment Officer, Morgan Stanley Infrastructure, United Kingdom
Markus Hottenrott is the chief investment officer of Morgan Stanley Infrastructure ("MSI"). He has been with Morgan Stanley for 15 years, in the last 12 years focusing on the infrastructure industry.
Prior to joining MSI in 2006, Markus co-headed Morgan Stanley's European transportation and infrastructure industry group in the Investment Banking Division. Before that, in the firm's Frankfurt office, Markus concentrated on the transportation, infrastructure and government sector in Germany. Markus studied law in Germany.
________________________________________________________________________________________________
Morgan Stanley Infrastructure, part of Morgan Stanley Investment Management, is an infrastructure investment and management platform with $4 billion under management that focuses on assets providing essential public goods and services to societies across the globe. Morgan Stanley Infrastructure employs a disciplined process to invest in and manage diverse assets covering 12 sectors in eight countries across four continents. With teams in North America, Europe, and Asia, Morgan Stanley Infrastructure leverages a global network of relationships to source investments in sectors such as transport, energy & utilities, communications, and social infrastructure.