tgn15

 

Speaker 2015 Annual Meeting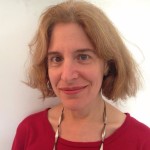 Amy Kazmin
South Asia Correspondent
Financial Times, India
Amy Kazmin, the Financial Times' New Delhi-based South Asia correspondent, was educated at the University of California, Berkeley and the London School of Economics. She holds a B.A. in history and an MSc in economic history.
Ms Kazmin began her journalism career at her hometown newspaper, the Los Angeles Times. She spent eight years as the Financial Times' Bangkok-based South-east Asia regional correspondent, covering Thailand, Vietnam, Burma/Myanmar, Cambodia and Laos. In 2008, she was posted India as the FT's New Delhi-based South Asia correspondent.
Ms Kazmin has won many awards for her writing in Asia, including the Human Rights Press Award; the London-based Work Foundation's Feature Writer of the Year for her coverage of India's labor market, India's prestigious Ramnath Goenka Excellence in Journalism award, and numerous citations from the Society of Publishers of Asia.