W

 

the speakers of The Growth Net 2013 Edition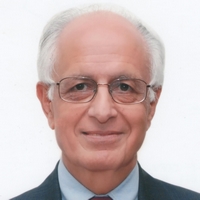 Arun Maira
Member, Planning Commission, India
Arun Maira is a Member of the Planning Commission chaired by the Prime Minister of India. In this ministerial level position, he is responsible for facilitating the shaping of policies and programs relating to industrialisation and urbanisation in the country, and tourism. He has a combination of hands-on leadership experience, consulting experience to leadership teams internationally, and thought-leadership as an author and speaker on the subjects of leadership and organisation transformation.
He is a frequent speaker at international forums on the future of India. He writes regularly in the Economic Times in India and other management and business journals. He is the author of several books, which include "Shaping The Future: Aspirational Leadership in India and Beyond" by John Wiley's & Sons in 2001, "Remaking India: One Country, One Destiny" by Response Books in 2004, "Discordant Democrats: Five Steps to Consensus" by Penguin Books in 2007, and "Transforming Capitalism: Business Leadership to Improve the World for Everyone" by Nimby Books in 2008.
Arun Maira was a member of the Tata Administrative Services and worked in several senior positions in the TATA Group in India and abroad for 25 years until 1989. He was on the Board of Tata Motors (then called TELCO) from 1981 to 1989. He worked with Arthur D.Little Inc (ADL), the international management consultancy, in the USA from 1989 to 1999, and consulted with companies across the world on issues of growth strategies and transformational change. During this time he was Managing Director of Innovation Associates, an Arthur D. Little subsidiary, Leader of ADL's North American Manufacturing Practice and Leader of ADL's World-wide Organization and Strategy Practice. He returned to India in 2000 and was Chairman of The Boston Consulting Group in India until April 2008.
Arun Maira has advised clients across a wide variety of industries and in many countries on issues of strategy and organisation. He has worked with clients in North America, Europe, South America and Asia in industries ranging from automobiles, steel, and oil, to pharmaceuticals, and financial services. He has also advised Governments and international agencies on leadership processes to accelerate development.
Prior to his appointment on the Planning Commission, Arun Maira has served on the boards of several large Indian companies, including companies in the Tata, Birla, Godrej, Hero, and Mahindra Groups. He has been a Member of The Confederation of Indian Industry's (CII) National Council for many years, as well as Chairman of several of CII's National Councils, including the National Council for Corporate Governance, and Chairman of CII's Leadership Summit.
Arun Maira was Chairman of Save the Children, India, and Chairman of the Axis Bank Foundation. He has served on the boards of several Indian and international management education institutions. He was also on the boards of the Indian Institute of Corporate Affairs, the India Brand Equity Foundation, and the Public Interest Foundation, as well as a trustee of WWF India, the World Food Program India Trust, and Aspen India. Arun Maira was born in Lahore on 15 August 1943. He received his M.Sc. and B.Sc. in Physics from St Stephen's College, Delhi University.