W

 

the speakers of The Growth Net 2013 Edition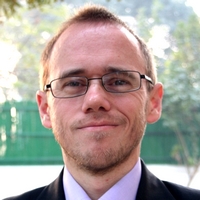 Phil Marker
Head, Climate Change and Energy Team, UK High Commission, United Kingdom
Phil Marker presently works as the Counselor, Energy Climate and Growth Unit at the British High Commission, India. His previous position was in London, at the UK's Department for International Development, leading on DFID's work on conflict policy, humanitarian issues including leading the UK Government's humanitarian response to the Haiti earthquake, Pakistan floods and Libya crisis. Phil was responsible for a team of 75 staff and a budget of £160 million.
Phil has worked for DFID for 14 years with postings in India (1998-2000), Bangkok working on Cambodia and Burma/Myanmar (2003-2005) and the Democratic Republic of Congo (2005-2009).
Phil qualified in Biological Sciences (BSc) and Energy Technology for Developing Countries (MSc) and earlier this year completed a part-time Diploma in Public Finance and Leadership and qualified as an accountant member of the Chartered Institute for Public Finance and Accountancy (CIPFA).