W

 

the speakers of The Growth Net 2013 Edition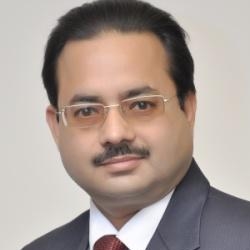 Rana Mehta
Executive Director, Leader Healthcare, PricewaterhouseCoopers Private Limited, India
Dr. Mehta has more than 18 years' of experience working with healthcare organizations in India. He has experience in strategizing, planning, commissioning and operations of over 50 hospitals in South Asia. He is conversant with the excellence of services expected in the present competitive scenario across the entire healthcare value chain. He has worked on numerous assignments to develop customized healthcare solutions to suit client needs within political, socio economic, geographic, and demographic imperatives.
During a decade long stint with Apollo Hospitals (India's largest healthcare provider), he was instrumental in commissioning and operating the group's hospitals in New Delhi and Colombo. He was also actively associated with Apollo's consulting division for both domestic and overseas projects. He has worked with a host of marquee clients both Indian and international. These include IFC, ADB and the World Bank, Max Hospitals, Fortis Healthcare, Hospital Corporation of America, all leading Health Insurance and Private Equity firms.
Dr. Mehta's views are extensively sought after by both international and domestic media on a variety of matters effecting healthcare in the subcontinent. He travels and speaks extensively at leading healthcare forums and management schools across the world. Dr. Mehta holds Master of Hospital Administration (MHA) from Tata Institute of Social Sciences, Mumbai, India and Bachelor of Medicine, Bachelor of Surgery (MBBS), Medical College, Kolkata, India.