W

 

Speaker 2014 Annual Meeting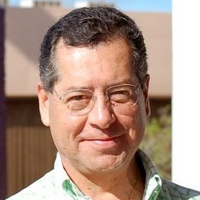 Jorge Lopez Morton
Vice President Central Europe & Turkey, COMCE
Founder & CEO, Total Energy Systems & Executive Director Mexican Business Council for Foreign Trade
Mexico
Jorge Lopez Morton is Vice President Central Europe & Turkey, COMCE, Founder & CEO of Total Energy Systems and Executive Director of the Mexican Business Council for Foreign Trade. He was previously a Director of Operations in Mexico at Grupo Industrial and operated Lopez Morton Inc. in Houston, Tx, where he was in charge or marketing the line of office furniture for the North-American market.
Mr. Lopez Morton founded Total Energy Services a company dedicated to integrate power plants and natural gas projects in Mexico. He also founded Astil, a Mexican company which main concept is to take concepts and develop ideas into reality in the industrial sector, mainly in the agricultural and pharmaceutical areas. He is also founder of Energía Total Renovable, a company producing biodiesel with used cooking oil, has participated in COMCE in the committees of India, Turkey, USA, Canada, El Salvador and Costa Rica and sits on the board of Astil, Total Energy Services, Energia Total Renovable, Almacenadora del Valle de Mexico, Camara de Comercio de la Ciudad de México.
Mr. Lopez Morton was born in Mexico City in 1957 where he studied Engineering at Universidad Anahuac and did his Master at IPADE IAD2. He then went to Colegio de Ingenieros Petroleros AC at Kellogg School of Management and studied Rural Electrification at Indian Institute of Technology Roorkee in India.