W

 

Speaker 2014 Annual Meeting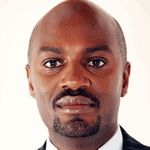 Andrew M. Mwenda
Managing Director, Independent Publications Ltd.
Uganda
Mr. Andrew M. Mwenda is a Ugandan journalist, founder and CEO of The Independent, Uganda's premier current affair's news magazine.
He attended Busoga College Mwiri in eastern Uganda before attending Makerere University. He earned a master's degree in Development Studies at the University of London in the UK. He was previously the political editor of The Monitor newspaper and presenter of Andrew Mwenda Live on the KFM radio station.
In 2005, he was among sixteen senior journalists invited by the British Government to meet Prime Minister Tony Blair to discuss the forthcoming report of the In July 2006, appeared before the British House of Commons committee on Global Poverty to testify against aid to Africa. He has written widely on the effects of aid on the development process in Africa and been published in such prestigious newspapers as the International Herald Tribune and Der Spiegel and done radio and television documentaries for the BBC on this subject.
Mr. Mwenda has also been widely quoted in international media – BBC, CNN, New York Times, Washington Post, The Times, The Economist, and many other newspapers, radio and television networks in Europe and North America. He has assiduously criticized AID agencies and charities for what he says is their ineffectiveness and collusion with corruption. He believes that western aid has been largely unhelpful for African development since it encourages dependency, sustains wars and fuels corrupt states.
In June 2007, he gave a speech about these issues at the TED conference in Arusha Tanzania.