W

 

Speaker 2014 Annual Meeting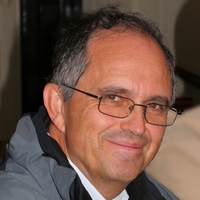 Herbert Oberhaensli
Vice-President Economics & International Relations, Nestlé
Switzerland
Born September 3, 1950, Swiss, Married, 3 children (and 4 grandchildren)
1974-82 Swiss Institute for International Economics at the University of St. Gallen: participating in, then leading various projects in international economics and innovation research mandated by industry, Swiss National Bank, Swiss Ministry of Economics and the government financed Swiss Science Foundation. Main subjects: imports from developing countries, impact of exchange rate changes on Swiss competitiveness, risk from foreign debt, innovation in small and medium sized enterprises, stabilisation of commodity prices in times of inflation.
1982-85 Swiss Ministry of Economics, Bern: economics department and directorate for the export credit insurance within the Federal Office for Foreign Economic Affairs. Work on competitiveness of Switzerland in the global economy, responsible for building up a country risk evaluation system.
1985 to date: Nestlé S.A., Vevey, consecutively deputy head investors relations, assistant for economic affairs to the CEO and chairman of Nestlé Group; present position since 2010.