W

 

Speaker 2014 Annual Meeting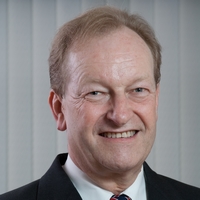 Ingo Plöger
President, The Business Council of Latin America (CEAL)
Brazil
Mr. Ingo Plöger is President of the Business Council of Latin America (CEAL), Brazilian Chapter, a non-profit network of Business leaders from 18 Latin American countries, comprising 550 Business leaders, established in 1989. CEAL fosters regional integration and international interactions through the active role of entrepreneurs. CEAL comprises representatives from all productive sectors – agribusiness, mining, manufacturing industry, banking, services – and stimulates cooperation between business and other social actors. Starting in 2002, Basic Education is the major ongoing social project of CEAL. Membership is personal and based on individual profile, professional accomplishments, ethical reputation, and social engagement.
Plöger belonged to the team of Minister of Development, Industry and Foreign Trade Luiz Fernando Furlan, during the first term of President Lula, responsible for the Promotion of Investments of the Federal Government through APEX-BRASIL as General Director for Investments. He was also responsible for the coordination of the Investments' Conferences of the Presidency of Brazil within the year of 2005.
Plöger is President of IP Desenvolvimento Empresarial e Institucional, a consulting company think tank of conceptions, focused on the development of businesses and strategies for companies and institutions. He coaches the internationalization of companies in Brazil and Latin America, European Union and United States. He is also shareholder of his family's company Companhia Melhoramentos de São Paulo, Member of the Board of several international companies such as Robert Bosch, Embraer, Fresenius, Hamburg Süd among others. He is also General Coordinator of the German-Brazilian Economic Meeting by the entrepreneurial side, an annual joint bilateral meeting that he has been coordinating for more than 30 years.