W

 

Speaker 2015 Annual Meeting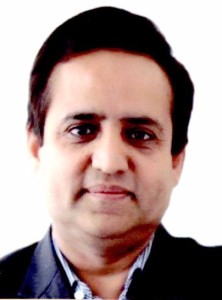 Shirish Sankhe
Director
Mckinsey, India
Shirish Sankhe is a director in McKinsey's Mumbai office and a leader of McKinsey's Infrastructure and Public Sector practices.
He works closely with major energy and infrastructure companies in India and across the world. He specializes in transformation and turnarounds of industrial companies.
Shirish spends a significant portion of his time on public policy work in India, working with the government to improve primary education and manage the process of urbanization.
Shirish has co-authored major reports on Indian urbanisation and cities, and on policies to achieve rapid economic growth for India.
Published work:
– "Poverty to empowerment: India's imperative for jobs, growth and effective basis services."
McKinsey Global Institute, February 2014
– "How to fix our cities" Forbes, August 2012
– "India's urbanization: A closer look," McKinsey Quarterly, July 2010
– "Comparing urbanization in India and China," Financial Times, May 2010
– "India's urban awakening: Building inclusive cities, sustaining economic growth," McKinsey Global Institute, April 2010
– "Urgent need for reforms," Business Standard, April 2010
– "Environmental and energy sustainability: An approach for India" (PDF–2.45 MB), McKinsey, September 2009
Education:
– Wharton Business School, University of Pennsylvania Wharton Executive Management Program
– Purdue University, PhD in chemical engineering
– University of Bombay (UDCT), BS in chemical engineering