W

 

Speaker 2015 Annual Meeting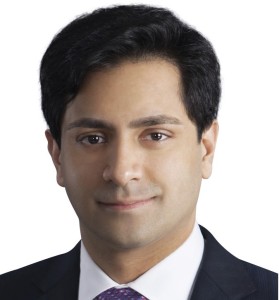 Omar Shahzad
Group CEO, Meinhardt Group International Limited, Singapore
Omar's role includes the management of over 3,800 employees across 42 offices around the World. He also oversees the performance of all Meinhardt offices across the globe, client management, expansion and diversification of the Group's international business. He is also responsible for the Middle East and North Africa businesses as well as the Water and Environmental Division.
Under the leadership of Omar, Meinhardt has recently been conferred by the Economic Development Board (EDB) of Singapore, the International Headquarters (IHQ) Award (first engineering company in Singapore). Meinhardt is also partnering with EDB to set up 2 Centres of Excellence, one in Smart Cities; and another in Project Management & Construction Management. Omar was previously serving as Deputy CEO (2010 – 2013) before he was promoted to Group CEO.
Prior to joining Lehman Brothers in 2005, Omar was a credit analyst with the Local Conglomerates & Transportation division within Citigroup, based in Singapore. Omar started his career at Citigroup under the Management Associate (MA) Programme.