All our sponsors are sharing our values and
our goals:

> Provide an open platform to address common challenges


> Foster trade & financial linkages between growth economies


> Help crystallize expectations & ambitions for a greater role in the global economy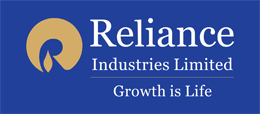 Tata Consultancy Services is an IT services, consulting and business solutions organization that delivers real results to global business, ensuring a level of certainty no other firm can match. TCS offers a consulting-led, integrated portfolio of IT, BPS, infrastructure, engineering and assurance services. This is delivered through its unique Global Network Delivery Model™, recognized as the benchmark of excellence in software development. A part of the Tata group, India´s largest industrial conglomerate, TCS has over 344,000 of the world´s best-trained consultants in 46 countries. The company generated consolidated revenues of US $15.5 billion for year ended March 31, 2015 and is listed on the National Stock Exchange and Bombay Stock Exchange in India.
For more information, please visit www.tcs.com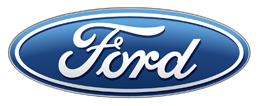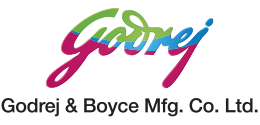 Godrej touches the lives of one-third of the Indian population every day. Being customer focused has helped us earn the trust of millions of consumers both in India and abroad. The essence of the Godrej brand is Brighter Living, reflected in innovative high-quality products, designed based on deep consumer insight and attention to detail. Godrej is a part of the social fabric of India and is contributing to building a better India.

Godrej & Boyce is the holding company of the Godrej group. Its journey began in 1897 with the manufacture of high quality locks and continues with its outstanding engineering capabilities. These enable Godrej & Boyce to supply high-end products across diverse categories to discerning customers worldwide.

Godrej has a diverse product portfolio consisting of consumer durables and industrial products & services.
• Godrej Appliances: a leading player in the consumer durables market space with a strong presence in refrigerators, washing machines, air conditioners, microwave ovens and televisions.
• Godrej Interio: the largest furniture manufacturer in India with solutions for homes, offices, educational institutions, laboratories, hospitals and marine accommodation.
• Godrej Security Solutions: the largest player in the physical security products market in India with a stronghold in the electronic security and premises security solutions space.
• Godrej Locking Solutions & Systems: the leading provider of locking solutions in India with a product portfolio including padlocks, door locks, furniture locks, electromechanical locks and ultra locking systems, among others.
• Godrej Audio Visual Solutions: provides digital imaging products, AV conferencing solutions and integrated AV solutions for effective and effortless communication.
• Godrej Vending: leading manufacturer of high quality table-top beverage vending machines for the world market in collaboration with Veromatic International BV of the Netherlands. Services include cleaning, breakdown maintenance, supply and refilling of consumables.
• Godrej Batteries: deals in consumer batteries and allied products with special focus on rechargeable batteries and chargers.
• Godrej Storage Solutions: a pioneer and market leader in integrated material storage and handling solutions for warehousing, shop floor and record management needs.
• Godrej Material Handling: a leading manufacturer of high-tech material handling equipment as well as custom designed & engineered systems (forklift trucks, pallet trucks etc).
• Godrej Precision Engineering: caters to the critical and exacting requirements of the nuclear market segment, defense and wind energy sectors.
• Godrej Process Equipment: offers a wide range of unit equipment like heavy walled reactors & vessels, high pressure shell & tube heat exchangers, distillation/fractionating columns, equipment internals & trays, skid mounted assemblies and custom-built equipment, in all metallurgies, process conditions and engineering standards for end users in the core sectors like refineries, petrochemicals, fertilizers, oil and gas, chemicals, pharmaceuticals and power.
• Godrej Precision Systems: supplies mission critical equipment for aerospace and aircraft industry and has been making critical components for India's space programs.
• Godrej Tooling: one of Asia's largest and most sophisticated tool rooms, capable of handling any challenge in design, manufacturing and testing of precision tools.
• Godrej Electricals & Electronics: solution provider in the areas of turnkey electrical contracts for power distribution/transmission, commercial, residential & industrial electrification MEP projects, automation in manufacturing industries besides embedded technologies, compressed air systems, compressors and green building consultancy.
• Godrej Construction: in the business of ready mix concrete, property development, property leasing and civil construction contracts.
• Lawkim Motors Group: the trusted manufacturer of specialised electric motors for sealed compressors and other custom applications.
Sustainability is an integral part of Godrej´s endeavour to re-invent itself continually to meet the challenges of the future.
For more information, please visit www.godrej.com




Ambuja Neotia is one of the most prominent and respected corporate houses headquartered in Kolkata with its forte in real estate and recent forays into hospitality, healthcare and education. The company, under the stewardship of Mr. Harshavardhan Neotia has been responsible for landmark projects in and around Kolkata such as a unique Condoville, created around the Public Private Partnership model, Malls that went on to re-write several retail rules, Resorts, Kolkata's luxury weekend getaway and the pastoral hamlet by the Ganges – a trans-boundary river of Asia, amongst many others.

Group's Healthcare started with setting up an excellent healthcare Centre in Kolkata, a super specialty hospital for woman and child. Subsequently, the group came up with another with the objective of dealing and coping with issues of infertility in a comprehensive manner. It has also launched a multi specialty hospital housing a special ward aimed at providing quality healthcare to the underprivileged section of the society.

The Confederation of Indian Industry (CII)-Suresh Neotia Centre of Excellence for Leadership, The Rabindranath Tagore Centre For Human Values and The Neotia University represent group initiatives in Education.

In all its projects, Ambuja Neotia is deeply mindful of its environmental responsibility and creating spaces that offer a better and greener life. It is with this view in mind, that Ambuja Neotia came up with Ecospace, its first business park in Kolkata which is a Green Building certified by LEED. Ambuja Neotia is known to pay special emphasis to design and aesthetics in a way that their projects are enduring and appealing as well as sustainable and viable for the future.

The Group also has several projects in Eastern India as well as other parts of the country and is continuing to live by its maxim of making a difference to the way people live.

JCB India Limited is a leading manufacturer of Earthmoving and Construction equipment in India. It started as a JV in 1979 and is now a fully owned subsidiary of J.C Bamford Excavators, UK. With five world class manufacturing facilities, JCB India today manufactures a wide range of world class equipment.

From manufacturing only Backhoe Loaders in 1979, JCB today manufactures 48 different models in 8 products categories. The Ballabgarh facility near New Delhi, also the headquarters for JCB India, is the world´s largest Backhoe Loader plant. This facility, apart from Backhoes, also manufactures Skid Steers, Telehandlers, Diesel Engines and Diesel Generators. The two facilities at Pune house the Heavy Lines business which includes manufacturing of Tracked Excavators, Wheeled Loaders, Compaction equipment and Fabrications for the group. Pune also has JCB's largest design center outside of the UK with over 300 engineers. The latest facility at Jaipur, a "Zero Discharge", green facility manufactures Fabrications for the JCB Group.

With all plants operating on the principle of "One Global Quality", these products are sold not only in the Indian market but are also exported to over 65 Countries today.
Over the years JCB India invested about Rs. 2,000 crores in India and today employs over 5,000 people in its Indian operations. It has a network of 63 dealers and over 640 outlets throughout India which provide parts and product support to customers. Over 6000 professionally trained people are employed at these dealerships. JCB also has strategically set-up large parts warehouses across India (Pune, Chennai, Faridabad and Kolkata) for supporting these dealerships.

With 14 Operator Training Centres, JCB has collaborated with the Government´s skilling initiatives to create employment and entrepreneurship through a one month certified training course of machine operations and maintenance. It also has a 16 week detailed induction program for ITIs and diploma institute graduates at the welding training school in the premises of the JCB Jaipur facility. The objective being not only to impart the technical skills but also help the graduates develop soft skills. These skills have helped young men and women to progress in their careers, especially lady engineers who now work in the traditionally male dominated areas of manufacturing such as welding and assembly.

The Lady Bamford Charitable Trust has taken up various community welfare initiatives around JCB´s plants. The Trust today partners with 29 government schools to support quality, career focused education. It runs seven vocational training centres for training and production support on hand looms and handicrafts and works with a little over 16,000 students and trainees in the areas around its three factories in Jaipur, Pune and Ballabgarh.

Over the past 35 years JCB has remained committed to India all through; it launched new India centric products and opened new factories with innovation and R&D. But above all customer focus and quality have been at the core of the operations.
For more information, please visit www.jcb.com




Established in 1985, Kotak Mahindra Group is one of India´s leading financial services conglomerates. In February 2003, Kotak Mahindra Finance Ltd. (KMFL), the Group´s flagship company, received banking license from the Reserve Bank of India (RBI), becoming the first non-banking finance company in India to convert into a bank – Kotak Mahindra Bank Ltd

Effective April 1, 2015, ING Vysya Bank Ltd. has merged with Kotak Mahindra Bank Ltd. creating a Rs. 2 trillion institution (consolidated). As on December 31, 2015, the merged entity – Kotak Mahindra Bank Ltd, has a significant national footprint of 1,298 branches and 1,987 ATMs spread across 653 locations, affording it the capacity and means to serve even better.

The consolidated net worth of the Group stands at Rs. 323 billion (approx. US$ 4.9 billion) as on December 31, 2015. The Group offers a wide range of financial services that encompass every sphere of life. From commercial banking, to stock broking, mutual funds, life insurance and investment banking, the Group caters to the diverse financial needs of individuals and the corporate sector. The Group has a wide distribution network through branches and franchisees across India, and international offices in London, New York, Dubai, Abu Dhabi, Mauritius and Singapore.
For more information, please visit www.kotak.com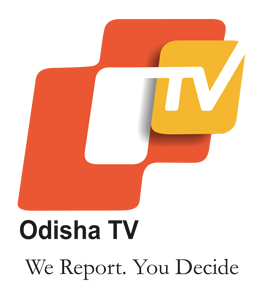 OTV, the flagship venture of Ortel Communication Limited, is the unquestioned No 1 among Odia news channels. With its extensive network of reporters stationed in every nook and corner of Odisha, it is streets ahead of its rivals in terms of its coverage of events and issues. The first home-grown news channels viewership is spread evenly between rural and urban areas.

In the two decades of its existence, OTV has built up an enviable reputation for itself for its unwavering commitment to the highest standards of accuracy, fairness and balance in reporting. Credibility in News has become synonymous with OTV. Its current affairs programmes have blazed a new trail in news television. 'News Fuse', its highly popular spoof on people and events with the inimitable Kuna Tripathy as the host, has already completed an unprecedented 1000 episodes – a rare feat even at the national level. Shows like 'The Great Odisha Political Circus', 'Apana Eka Nuhanti' and 'Chup Rahiba Kete Dina' have carved a niche for themselves and are the envy of rival channels.
With its highly motivated and dedicated team of 200 odd personnel comprising producers, reporters, camerapersons, editors and copy writers, OTV is engaged in a constant endeavour to set ever higher standards of journalism in Odisha.
For Odias living in other parts of India as well as in other foreign countries the channel has been a popular source for keeping in touch with the events and happenings of the state.
For more information, please visit www.odishatv.in



Honeywell (www.honeywell.com) is a Fortune 100 diversified technology and manufacturing leader, serving customers worldwide with aerospace products and services; control technologies for buildings, homes and industry; turbochargers; and performance materials. All of Honeywell´s global businesses have a strong legacy in India, built over the last eight decades. Honeywell´s India commitment is evident in seven state-of-the-art manufacturing and engineering operations, and five global centers of excellence for technology development and innovation. Honeywell employs close to 15,000 people across 50 locations including Bangalore, Chennai, Delhi, Gurgaon, Hyderabad, Madurai, Pune and Vadodara.
For more information, please visit www.honeywell.com