All our sponsors are sharing our values and
our goals:

> Provide an open platform to address common challenges


> Foster trade & financial linkages between growth economies


> Help crystallize expectations & ambitions for a greater role in the global economy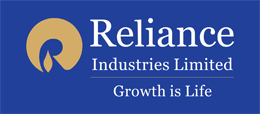 Reliance Industries Limited (RIL) is India's largest private sector company, with a consolidated turnover of INR 296,091 crore ($44.7 billion), cash profit of INR 40,737 crore ($6.1 billion), and net profit of INR 27,630 crore ($4.2 billion) for the year ended March 31, 2016.
RIL is the first private sector company from India to feature in Fortune's Global 500 list of 'World's Largest Corporations' – currently ranking 215th in terms of revenues, and 126th in terms of profits. RIL ranks 238th in the Financial Times' FT Global 500 list (2015) of world's largest companies. RIL ranks 121st on the Forbes Global 2000 list (2016), continuing to be the top-ranked Indian company. RIL's activities span hydrocarbon exploration and production, petroleum refining and marketing, petrochemicals, retail and 4G digital services.
For more information, please visit www.ril.com




Ambuja Neotia Group is one of the most prominent and respected corporate houses headquartered in Kolkata with its forte in real estate and recent forays into hospitality, healthcare and education. The company, under the stewardship of Mr. Harshavardhan Neotia has been responsible for landmark projects in and around Kolkata.
In the hospitality sector the group has made its presence felt with a spectrum of key projects like hotels, resorts, villas, clubs & banquets and standalone eating outlets.
Group's Healthcare includes a super specialty hospital for woman and child and another dealing and coping with issues of infertility. It also launched a multi-specialty hospital housing a special ward for underprivileged section of the society.
CII-Suresh Neotia Centre of Excellence for Leadership, The Rabindranath Tagore Centre For Human Values and The Neotia University represent group initiatives in Education.
In all its projects, Ambuja Neotia is deeply mindful of its environmental responsibility; creating spaces that offer a better and greener life.
The Group also has several projects in Eastern India as well as other parts of the country and is continuing to live by its maxim of making a difference to the way people live.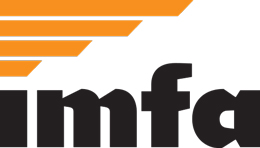 IMFA is India's leading fully integrated producer of ferro alloys straddling the value chain from mining to smelting with 187 MVA installed furnace capacity backed up by 258 MW captive power generation and chrome ore mining tracts. The Company has an Integrated Management System comprising quality, environment and occupational health & safety certification.
For more information, please visit www.imfa.im



JCB India Limited is a leading manufacturer of earthmoving and construction equipment in India. The company started as a joint venture in 1979 and is now a fully owned subsidiary of J.C Bamford Excavators, United Kingdom. With five state-of-the-art factories in India, it today manufactures a wide range of world-class equipment, not only for India, but also for Global markets.
It introduced Backhoe Loaders in India close to four decades ago and has since expanded its product range to 50 different models in eight product categories. The Ballabgarh factory near New Delhi, which is the world's largest factory for Backhoe Loaders, is also the Headquarters for JCB India. This facility, apart from Backhoe Loaders, also manufactures Skid Steer Loaders, Telehandlers, Diesel Generators and Diesel Engines.
The company expanded its operations in 2006 and 2007 by setting up two factories at Pune for its Heavyline business. These factories manufacture Tracked Excavators, Wheeled Loaders, Compaction equipment and Fabrications for the Group. With over 400 engineers, Pune also has JCB's largest Design Center outside of the United Kingdom.
A further investment in India was made at Jaipur in 2014 with the inauguration of a 114-acre, eco-friendly, green manufacturing facility. This facility today manufactures Mini Excavators, Skid Steers and Fabrications.
With all plants operating on the principle of One Global Quality, JCB India is a manufacturing hub for Global markets. Products made in these factories are today exported to more than 70 countries around the world.
Over the years JCB has invested Rs. 2,000 crores in India and today employs 5,000 people in its Indian operations. It has a network of more than 60 dealers and 650 outlets spread throughout India, who further employ 6,000 professionally trained personnel. These far-reaching outlets provide the vital product support to customers for their equipment. Four strategically set up warehouses at Pune, Chennai, Faridabad and Kolkata support these dealerships and outlets for parts supplies.
It has also built and supported an indigenised supply chain for the manufacturing of its products. Over 380 world-class Indian suppliers are aligned to JCB's Group objectives and have grown along with JCB through various supplier development initiatives.
JCB is also creating employment and entrepreneurship amongst youth through its 15 Operator Training Centres in India. It provides a one month certified course on machine operations and maintenance, which includes both, classroom and practical training on how to operate JCB machines safely and productively.
It has a 16 week detailed induction program at the welding training school at the Jaipur facility for ITI and Diploma graduates. Comprehensive skills developed through these programmes have helped young men and women excel in their careers, especially women engineers, who are now making their careers in traditionally male dominated areas of manufacturing such as welding and assembly.
JCB is committed to CSR through the Lady Bamford Charitable Trust. Registered in the year 2000, the Trust has followed an organic and consistent growth with a focus on disadvantaged communities around JCB factories in India. Today its outreach extends to 29 Government schools and Seven vocational training centres through which it reaches out to about 15,000 students and trainees. The Trust is active in communities around its three factories in Ballabhgarh (Haryana), Talegaon (Maharashtra) and Baghru (Rajasthan).
JCB has always remained committed to India. It has launched innovative India centric products and has expanded by way of new factories with Customer Focus and One Global Quality being at the core of its operations.

For more information, please visit www.jcb.com