All our sponsors are sharing our values and our goals:
Provide an open platform to address common challenges
Foster trade & financial linkages between growth economies
Help crystallize expectations & ambitions for a greater role in the global economy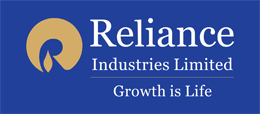 RIL is India's largest private sector company, with a consolidated turnover of INR 430,731 crore ($ 66.1 billion), cash profit of INR 56,034 crore ($ 8.6 billion), and net profit of INR 36,075 crore ($ 5.5 billion) for the year ended March 31, 2018.
RIL is the first private sector company from India to feature in Fortune's Global 500 list of 'World's Largest Corporations' – currently ranking 203rd in terms of revenues, and 110th in terms of profits. The company stands 106th in the 'Forbes Global 2000' rankings for 2017 – the top-most among Indian companies.
It ranks amongst LinkedIn's 'Top Companies Where India Wants to Work Now' (2018).
RIL's activities span hydrocarbon exploration and production, petroleum refining and marketing, petrochemicals, retail and 4G digital services.
For more information, please visit www.ril.com




Ambuja Neotia Group is one of the most prominent and respected corporate houses headquartered in Kolkata with its forte in real estate and recent forays into hospitality, healthcare and education. The company, under the stewardship of Mr. Harshavardhan Neotia has been responsible for landmark projects in and around Kolkata.
In the hospitality sector the group has made its presence felt with a spectrum of key projects like hotels, resorts, villas, clubs & banquets and standalone eating outlets.
Group's Healthcare includes a super specialty hospital for woman and child and another dealing and coping with issues of infertility. It also launched a multi-specialty hospital housing a special ward for underprivileged section of the society.
CII-Suresh Neotia Centre of Excellence for Leadership, The Rabindranath Tagore Centre For Human Values and The Neotia University represent group initiatives in Education.
In all its projects, Ambuja Neotia is deeply mindful of its environmental responsibility; creating spaces that offer a better and greener life.
The Group also has several projects in Eastern India as well as other parts of the country and is continuing to live by its maxim of making a difference to the way people live.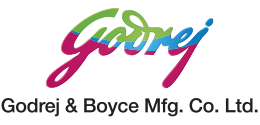 Godrej & Boyce, a Godrej Group Company, operates across 14 diverse businesses. Founded in 1897, the company started with the manufacture of high quality locks. It has since diversified into Consumer Goods, Office and Industrial Products & Services, Infrastructure & Real Estate. Headquartered in Mumbai, Godrej & Boyce specializes in and is a market leader in Appliances, Furniture & Interiors, Security Solutions, Locking Solutions, AV solutions, Vending, Material Handling, Industrial Logistics, Aerospace, Nuclear Power, Defense, Toolings solutions for Auto industry, Process Equipment, Power Infrastructure, Real Estate and Green Building Consulting. Godrej is one of India's most trusted brands serving over 1.1bn customers worldwide, every day.
For more information, please visit www.godrej.com




Established in 1985, Kotak Mahindra Group (Group) is one of India's leading financial services conglomerate. In February 2003, Kotak Mahindra Finance Ltd. (KMFL), the Group's flagship company, received banking license from the Reserve Bank of India (RBI), becoming the first nonbanking finance company in India to convert into a bank – Kotak Mahindra Bank Ltd.
As on March 31, 2018, Kotak Mahindra Bank Ltd, has a national footprint of 1,388 branches and 2,199 ATMs. The networth of the Group stands at INR 50,486 cr as on March 31, 2018. The Group offers a wide range of financial services that encompass every sphere of life. From commercial banking, to stock broking, mutual funds, insurance and investment banking, the Group caters to the diverse financial needs of individuals and the corporate sector. The Group has a wide distribution network through branches and franchisees across India, an International Business Unit at GIFT city, Gujarat and international offices in London, New York, California, Dubai, Abu Dhabi, Mauritius and Singapore.
For more information, please visit www.kotak.com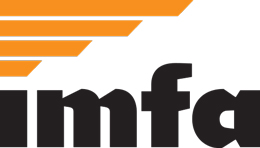 Indian Metals & Ferro Alloys Ltd (IMFA) situated in the state of Odisha is India's largest, fully integrated producer of Ferro alloys with 187 MVA furnace capacity and 261 MW captive power plant. IMFA is the largest exporter of Ferro chrome-key ingredient for making stainless steel and recipient of several State and National Awards. The company is the Highest Forex earner from Odisha in FY15 & FY16.
IMFA has production facilities at Therubali and Choudwar, in the Districts of Rayagada and Cuttack and tracks of chrome mines at Jajpur and Keonjhar District of Odisha. It's operations are certified with ISO 9001 QMS besides ISO 14001 Environment Management and OHSAS 18001 occupational health and safety certification. Recently the company has done pioneering effort to put up the first 'Fly Ash Aggregate' plant in India, a proof of innovation and commitment to save nature & use waste material. Bansidhar & Ila Panda Foundation (BIPF), the CSR arm of IMFA Ltd, committed to engage, educate and empower the most vulnerable communities to achieve significant socio economic transformation with a mission to enabling lives of mariginalized groups through 'sustainable & scalable interventions'.
Indian Metals Charitable Trust (IMPaCT) the charitable wing of the company has been at the forefront of promoting the rich cultural heritage in Odisha. The trust confers Sarala Award, Shambhavi Puraskar, Ghanashyam Das Scholarship, Ekalabya Puraskar etc for enriching Odisha's Art, Literature, Sports and Social upliftment.
For more information, please visit www.imfa.im



JCB India Limited is a leading manufacturer of earthmoving and construction equipment in India. The company started as a joint venture in 1979 and is now a fully owned subsidiary of J.C Bamford Excavators, United Kingdom. With five state-of-the-art factories in India, it today manufactures a wide range of world-class equipment, not only for India, but also for Global markets. With all plants operating on the principle of One Global Quality, JCB India is a manufacturing hub for Global markets. Products made in these factories have been exported to more than 93 countries around the world.
It introduced the iconic Backhoe Loader in India close to four decades ago and has since expanded its product range to over 50 different models in eight product categories. The Ballabgarh factory near New Delhi, which is the world's largest factory for Backhoe Loaders, is also the Headquarters for JCB India. This facility, apart from Backhoe Loaders, also manufactures Telehandlers, Diesel Generators and Diesel Engines.
The company expanded its operations in 2006 and 2007 by setting up two factories at Pune for its Heavyline business. These factories manufacture Tracked Excavators, Wheeled Loaders, Compaction equipment and Fabrications for the Group. With over 400 engineers, Pune also has JCB's largest Design Center outside of the United Kingdom.
A further investment in India was made at Jaipur in 2014 with the inauguration of a 114-acre, eco-friendly, green manufacturing facility. This facility today manufactures Fabrications, Mini Excavators, Skid Steers and the iconic Backhoe Loaders.
Over the years JCB has invested over Rs. 2,000 crores in India and today employs 5,000 people in its Indian operations. It has a network of more than 60 dealers and 650 outlets spread throughout India, who further employ 6,000 professionally trained personnel. These far-reaching outlets provide the vital product support to customers for their equipment. Five strategically set up warehouses at Pune, Chennai, Faridabad, Kolkata and Guwahati support these dealerships and outlets for parts supplies. The network also extends to the South Asia Region of Nepal, Bhutan, Bangladesh, Myanmar and Srilanka, where JCB businesses are managed by the Indian Operations.
It has also built and supported an indigenised supply chain for the manufacturing of its products. Over 380 world-class Indian suppliers are aligned to JCB's Group objectives and have grown along with JCB through various supplier development initiatives.
JCB is also creating employment and entrepreneurship amongst youth through its 15 Operator Training Centres in India. It provides a one month certified course on machine operations and maintenance, which includes both, classroom and practical training on how to operate JCB machines safely and productively.
It has a 16 week detailed induction program at the welding training school at the Jaipur facility for ITI and Diploma graduates. Comprehensive skills developed through these programmes have helped young men and women excel in their careers, especially women engineers, who are now making their careers in traditionally male dominated areas of manufacturing such as welding and assembly.
JCB is committed to CSR through the Lady Bamford Charitable Trust. Registered in the year 2000, the Trust has followed an organic and consistent growth with a focus on disadvantaged communities around JCB factories in India. Today its outreach extends to 54 Government schools and nine vocational training centres through which it reaches out to about 16,000 students and trainees. The Trust is active in communities around its three factories in Delhi-NCR, Pune, and Jaipur. The Lady Bamford Foundation, based out of Jaipur, works with the research, design, upskilling, market creation and access for traditional artisans of indigo dye.
For close to four decades, JCB has remained committed to India and has contributed to building world class infrastructure. It has launched innovative India centric products and has expanded by way of new factories with Customer Focus and One Global Quality being at the core of its operations.

For more information, please visit www.jcb.com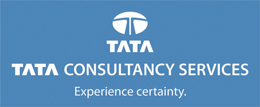 Tata Consultancy Services is an IT services, consulting and business solutions organization that partners with many of the world's largest businesses in their transformation journeys. TCS offers a consulting-led, Cognitive powered, integrated portfolio of IT, Business & Technology Services, and engineering. This is delivered through its unique Location Independent Agile delivery model, recognized as a benchmark of excellence in software development. A part of the Tata group, India's largest multinational business group, TCS has over 394,000 of the world's best-trained consultants in 46 countries. The company generated consolidated revenues of US $ 19.09 billion for year ended March 31, 2018 and is listed on the BSE (formerly Bombay Stock Exchange) and the NSE (National Stock Exchange) in India.
The TCS brand has been built on a solid foundation of trust that we have established with all stakeholders over the last five decades. Today, in its 50th year of operations, TCS is a respected global brand with solid brand equity. Successive surveys have ranked us a leader in customer satisfaction in our key markets; competitive assessments by industry analysts rank us as leaders in new digital technologies; investor polls rank our investor relations program among the best in the region; we are ranked a Global Top Employer, and our community outreach efforts keep winning awards year after year.
TCS has been boosting its community outreach and brand awareness across the world by promoting fitness and sponsoring sporting events. In FY 2018, we expanded our brand properties in the APAC region with major new sponsorships in Japan, India and Australia. The company is now the official partner to 10 marathon and running events across the world, in major cities like New York, London, Singapore, Amsterdam, Mumbai and Canberra. Our keynote global events – the TCS Summit, TCS Davos Reception and TCS Innovation Forum have become red letter days on the calendars of C-level executives across the world.
We were recognized by Fortune magazine as one of the world's most notable brands that are helping address societal challenges, by being named in their annual list of the Top 50 Companies that Changed the World, Forbes ranked us in their 2017 Global 2000 list as one of the Top Regarded Companies and as one of the World's Best Employers. In a major milestone in our 50th anniversary year, TCS was ranked by BrandFinanceTM as the fastest growing global IT Services Brand in 2018 and joined the exclusive club of brands rated as over US$ 10 billion in brand value. This continues the forward march of our brand in our key markets, including being recognized as a Top 100 brand in the United States, and as a Superbrand in the United Kingdom.
Follow TCS on Twitter at @TCS_News.

For more information, please visit www.tcs.com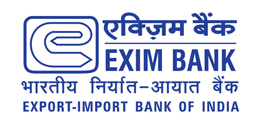 Export-Import Bank of India (Exim Bank) was set up in 1982 by an Act of Parliament and is fully owned by the Government of India. The Bank provides financial as well as value-added services to Indian exporters. The Bank has a number of financing programmes like the Lines of Credit for overseas entities, national governments, regional financial institutions and commercial banks; Overseas Investment Finance Programme to help greenfield and brownfield expansion of Indian companies; Buyers' credit (and also Buyers' Credit under the National Export Insurance Account); Project Exports Finance; and other short-term and long-term financing programmes to promote exports of Indian companies. The Bank also provides value-added information, advisory and support services, which enable exporters to evaluate international risks, tap export opportunities and improve their competitiveness.