W

 

the speakers of The Growth Net 2013 Edition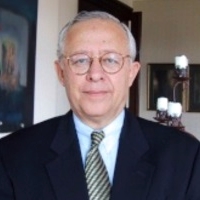 Murat E. Sungar
Board member, Open Society Foundation, Turkey
Born in Ankara, Turkey in 1942, Murat E. Sungar graduated from the School of Political Sciences of the Ankara University. He also obtained an M.A. degree in International Relations from the University of Cincinnati, in the U.S.A. After his military service between 1966 and 1968, Mr. Sungar joined the Ministry of Foreign Affairs and served in the following positions:
– Third and Second Secretary in the NATO Department, MFA 1970-1972
– Second and First Secretary in the Turkish Delegation to NATO, Brussels 1972-1975
– First Secretary at the Turkish Embassy in Islamabad 1975-1977
– Head of Section, NATO Department, MFA 1977-1979
– Counsellor at the Turkish Embassy in Washington D.C. 1979-1983
– Advisor to the Under-Secretary of the MFA 1983-1985
– Consul General of Turkey in New York 1985-1989
– Spokesman of the MFA 1989-1991
– Ambassador of Turkey to India 1991-1995 (concurrently accredited to Nepal, Sri Lanka and Maldives)
– Senior Advisor to the Prime Minister 1995-1997
– Deputy Under-Secretary of the MFA 1997-1998
– Ambassador of Turkey to the United Nations' Office, Geneva 1998-2002
– Secretary General of European Union Affairs 2002-2005
– Consultant, McKenna Long & Aldridge Law Firm 2005-2006
– First Deputy Secretary General of the Black Sea Economic Cooperation 2006-2009
– Board member, Open Society Foundation, Turkey since 2007
Ambassador Sungar is married and has one daughter.