W

 

the speakers of The Growth Net 2013 Edition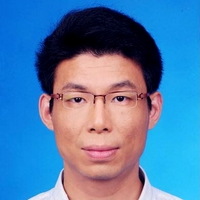 Tao Siyang
Deputy General Manager, Zoomlion International, People's Republic of China
Mr. Tao Siyang (Geoffrey) is currently the Deputy General Manager of Zoomlion International since June 2012, the subsidary company of Zoomlion Group that is driving International business expansion. Mr. Tao is particularly responsible for overseas strategy management, business management at 11 regions and international projects management of Zoomlion.
Zoomlion is the TOP construction machinery manufacturer in China. It ranks No. 7 of all construction machinery companies worldwide in terms of sales revenue in 2012. Over the past 20 years, Zoomlion enjoys the CAGR (compound annaul growth rate) of 60%.
Before joining Zoomlion, Mr. Tao is the Business Manager of Siemens Healthcare Services and Project Manager of Communications Group at Siemens Ltd, China. Mr. Tao got his MBA degree from CEIBS (China Europe International School) in Shanghai in 2000, and his Bachelor Degree of Economics from Institute of International Relations in Beijing in1995. Being a father with a currently 8-year-old son, Mr. Tao has a happy family of 3 generations living in Shanghai.