W

 

the speakers of The Growth Net 2013 Edition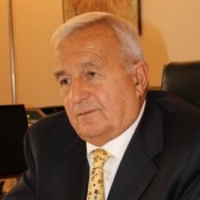 Caner Tunaman
President, Reckitt Benckiser, Birdseye Iglo Frozen Foods Company, International Advertising Association (IAA), Turkey
1966: Graduate Middle East University Administrative Sciences Faculty, Ankara Turkey.
1968: New Products Manager Unilever Turkey.
1970: Unilever Export Turkey Founding General Manager.
1972: Unilever Holland, Van Den Bergh en Jurgens B.V Rotterdam. Marketing Manager of Brio/Becel Premium Margarines Group.
1975: Marketing Director and Member of the Board of Directors Unilever Turkey.
1978: In addition to responsibilities in Turkey, coordinated the "First Margarine of India" Project of Lever Brothers Hindustan, Mumbai.
1980: Vice President Lever Brothers Sdn. Bhd. Kuala Lumpur, Malaysia, responsible from 8 General Managers.
1984: Member of the Board of Unilever Turkey and General Manager of G.A. Baker Ltd.
1985: First General Manager of Algida Ice Cream Company of Unilever Turkey.
1986: Terminated his 18 Years long services in Unilever by his own will to pursue more exciting career opportunities worldwide.
1986: As partner of Albatros Maritimes Company, organized first Sea Buses Concept and System of Greater Istanbul Municipality. Established IDO Sea Buses Company, and sold 10 fast luxury catamaran sea buses from Norvegian Fijelstrand Ship Builders to Istanbul Municipality.
1986: Member of the Board Benckiser GMBH Ludwigshaven, West Germany and founding President of Benckiser Turkey (makers of Calgon, Calgonit, Kosla, Marc Brands).
1989: World founding partner of Benckiser B.V in Amsterdam and Vice President of World Board of Directors opening the company to the world by entering New York and Amsterdam Stock Exchange.
1993: Primarily to strengthen distribution of Benckiser products in Turkey, launched first Canned Tuna Fish of Turkey in partnership with Dardanel Company.
1996: One of the founders and Executive Board member of Merchandising Company of Fenerbahce Sports Club "Sportif A.S" which is today known as the Fenerium.
2000: Terminated his services as General Manager and became Member of the Board of Reckitt Benckiser and nominated as the eternal Honorary Founding President.
2001: With a special permission of Reckitt Benckiser, became world Vice President of world's largest Turkish coffee manufacturer Elite International in Amsterdam.
2002: Advisor to the world Reckitt Benckiser World Board for the strategies of Reckitt Benckiser companies in Brazil, Argentina, Chile, Mexico, China, Korea and Japan.
2008: In addition to responsibilities in Reckitt Benckiser, President of Iglo/Birdseye Frozen Foods Company in Turkey.
2012: President of IAA (International Advertising Association) in Turkey.