W

 

the speakers of The Growth Net 2013 Edition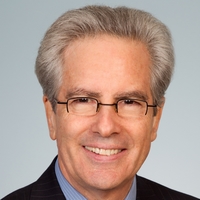 Arturo Valenzuela
Senior Advisor for Latin America, Covington & Burling & Former Assistant Secretary of State for Western Hemisphere Affairs, USA
Arturo Valenzuela is based in Washington, DC. Dr. Valenzuela, a non-lawyer, is a highly-regarded diplomat and international business consultant who possesses deep expertise in the origins and consolidation of democracy, electoral systems, civil-military relations, political parties, regime transitions, and US-Latin American relations. For these reasons, Dr. Valenzuela is frequently called upon to serve as an international consultant to Fortune 500 firms.
Prior to his association with Covington, Dr. Valenzuela was appointed Assistant Secretary for Western Hemisphere Affairs in the U.S. Department of State by President Obama, a position he held until August 2011. In that post, he was responsible for the formulation and execution of US policy towards the Western Hemisphere, from Canada to Argentina and Chile.
________________________________________________________________________________________________
At Covington & Burling LLP, we build a relationship with our clients measured in decades; relationships built on trust by working on small projects as well as on the largest matters. We practice as one firm, holding closely to core values that start with a deep commitment to our clients and to the quality of our work on their behalf, emphasizing teamwork among our lawyers and other professionals. As a result, we serve as an extension of our client's business team on all matters.
From our founding in Washington, DC, nearly 100 years ago, Covington has become a global law firm with almost 900 lawyers and professionals in offices in Beijing, Brussels, London, New York, San Diego, San Francisco, Seoul, Shanghai, Silicon Valley and Washington, DC. We advise clients in Asia, Africa, Europe, Latin America and the United States. We are able to extend our reach beyond the geographic boundaries of our offices because of the unique nature of our partnership — partners who are leaders in their field, and many who have served at the highest levels of government in Europe and the United States — and of our worldwide relationships.